Large Canelés, freshly baked in copper molds!
12 Canelés: $36   24 Canelés: $69
36 Canelés: $99   48 Canelés: $129
For different quantities or specific request, don't hesitate to contact me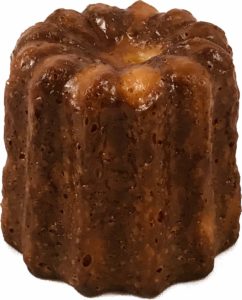 Order and Delivery Options
Minimum of 48 hours to pre-order from Monday to Sunday.
Minimum of 12 Canelés.
Delivery to Westfield NJ and the surrounding towns.
Composition
Whole Milk, Pasteurized Eggs, White Granulated Sugar, White Unbleached Flour, Butter, Vanilla Beans, White Rum (Optional).
Storage Conditions
The Canelés can be kept 2 days (48 hours) at room temperature or in the refrigerator.