D'Artagnan
Je poursuis de jour en jour ma recherche de produits de terroir et d'excellence, si possible Française, aux US…
Et, s'il y a bien ici et là de très bons produits (Fromages, Viandes, Fruits et légumes, etc.), il me faut bien reconnaitre que côté "Charcuteries et viandes en tout genre", cela devient une mission un plus délicate…
Je parle bien ici de dénicher du vrai saucisson, du foie gras, du paté, du jambon, des rillettes, du cou de canard farci et autres "charcutailles" (comme l'on dit chez nous 😉 ) !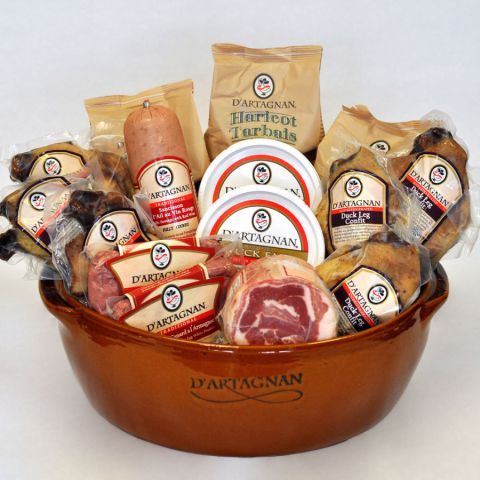 C'est chose faite : Me voilà depuis ce matin les yeux écarquillés devant mon écran en parcourant le catalogue de la société "D'Artagnan", une entreprise fondée il y a 30 ans par Ariane DAGUIN, une Française, originaire de Gascogne, qui a relevé avec brio le défi d'importer divers produits sur le territoire américain.
En plus de la charcuterie dont je parlais ci-dessus, D'Artagnan commercialise aussi de la viande d'exception, qu'il s'agisse de viande de boeuf, de la volaille, du gibier, etc.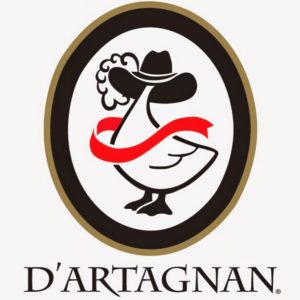 Un slogan : "Quality from the farm to the table"… Tout est dit !